The Riggs/Rigg DNA Study Group Website
---
---
Easy! Follow these steps:
1. Go to www.FamilyTreeDNA.com .
2. In upper right box, titled Search a DNA Project, enter surname Riggs in the box (Rigg also works), then click Search.
3. Click the project named Riggs.
4. Fill out the order form provided. This information is not shared with anybody else at all. At the bottom you will be asked which test you want to take. Here are the choices:
Y-DNA12 -- Male 12 marker paternal test...$99 (Group)

Y-DNA25 -- Male 25 marker paternal test...$148 (Group)

Y-DNA37 -- Male 37 marker paternal test...$189 (Group)

Y-DNA67 -- Male 67 marker paternal test...$269 (Group)
Choose one of these. If you can afford it, I recommend the 37-marker test. However, any of the tests work for the Rigg/Rigg DNA Study Group. And you can always upgrade later to a higher number of markers (many of us have used the upgrade path). An upgrade does not entail taking another sample, so it is particularly easy to do.
5. Complete the payment transaction. Sometimes I have a deal in play to help with payment. Check out the public page of the project at www.FamilyTreeDNA.com/public/RiggsYDNA/. Note that you are getting the reduced Group rate for these tests.
6. You are now a member. I, as Group Administrator of the Riggs/Rigg DNA Study Group, am automatically notified of new membership, so you will soon hear from me via your email address with a welcoming message.
---
---
N.B. We also encourage members to take mtDNA tests for maternal lines. Contact me for further information. Contact info is on the FamilyTreeDNA Riggs project page: www.FamilyTreeDNA.com/public/RiggsYDNA/ .
---
The company used for this DNA study is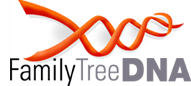 ---
Browse my entire site. Or my genealogy site. Or just the special Edwardian Riggs site.
Alvy Ray Smith, Group Administrator