The Washington Award 2010
Feb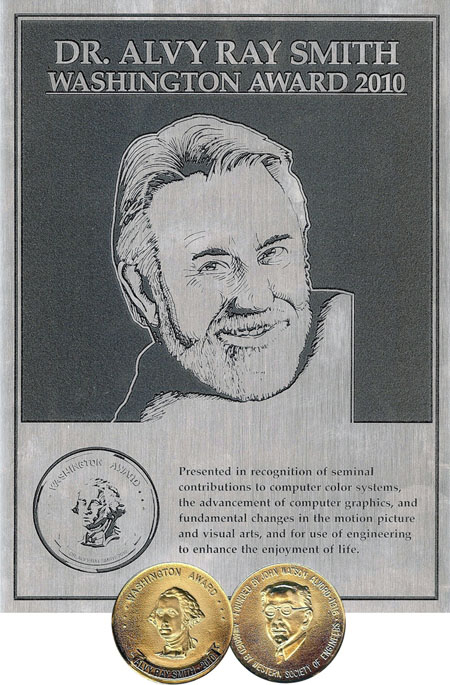 2010.

Each year during the Chicagoland Engineers Week the prestigious Washington Award is conferred upon
an engineer whose professional attainments have preeminently advanced the welfare of human kind
Presentation of the award is made at a joint banquet of the members and guests of the following professional engineering societies:
Western Society of Engineers (WSE)

American Institute of Mining (AIM)

Metallurgical and Petroleum Engineers (MPE)

American Society of Civil Engineers (ASCE)

American Society of Mechanical Engineers (ASME)

Institute of Electrical and Electronic Engineers (IEEE)

National Society of Professional Engineers (NSPE)

American Nuclear Society (ANS)
The WSE Washington Award website has a list of previous winners, 1919-2009, which includes:
Herbert Hoover, 1919
Orville Wright, 1927
Charles F. Kettering, 1936
Henry Ford, 1944
Lillian Moller Gilbreth, 1954
H.G. Rickover, 1970
Dixy Lee Ray, 1978
Neil Armstrong, 1980
Stephen D. Bechtel, 1985
John H. Sununu, 1990
Wilson Greatbatch, 1996
Donna Lee Shirley, 2000
Dan Bricklin and Bob Frankston, 2001
Richard J. Robbins 2002
Eugene Cernan 2003
Nick Holonyak 2004
Robert S. Langer 2005
Henry Petroski 2006
Michael J. Birck 2007
Dean Kamen, 2008
I am extremely pleased of course to have had my name added to this list on 19 Feb 2010 in Chicago.