CRN Computer Industry
Hall of Fame 2004
I was inducted into the CRN Industry Hall of Fame in a ceremony at the Computer Museum in Mountain View CA on 16 Nov 2004, in an unusual and memorable ceremony. The following images and text are from CRN, 13 Dec 2004, pp. 20, 22, 42, 44 (search on "Hall of Fame" on the CRN website). Photography is by Eddie Milla and Kim Kulish. Text is by Heather Clancy.
I have used a little creative editing on the first image, using Microsoft PhotoDraw v2. The list of inductees is across the bottom of the next image.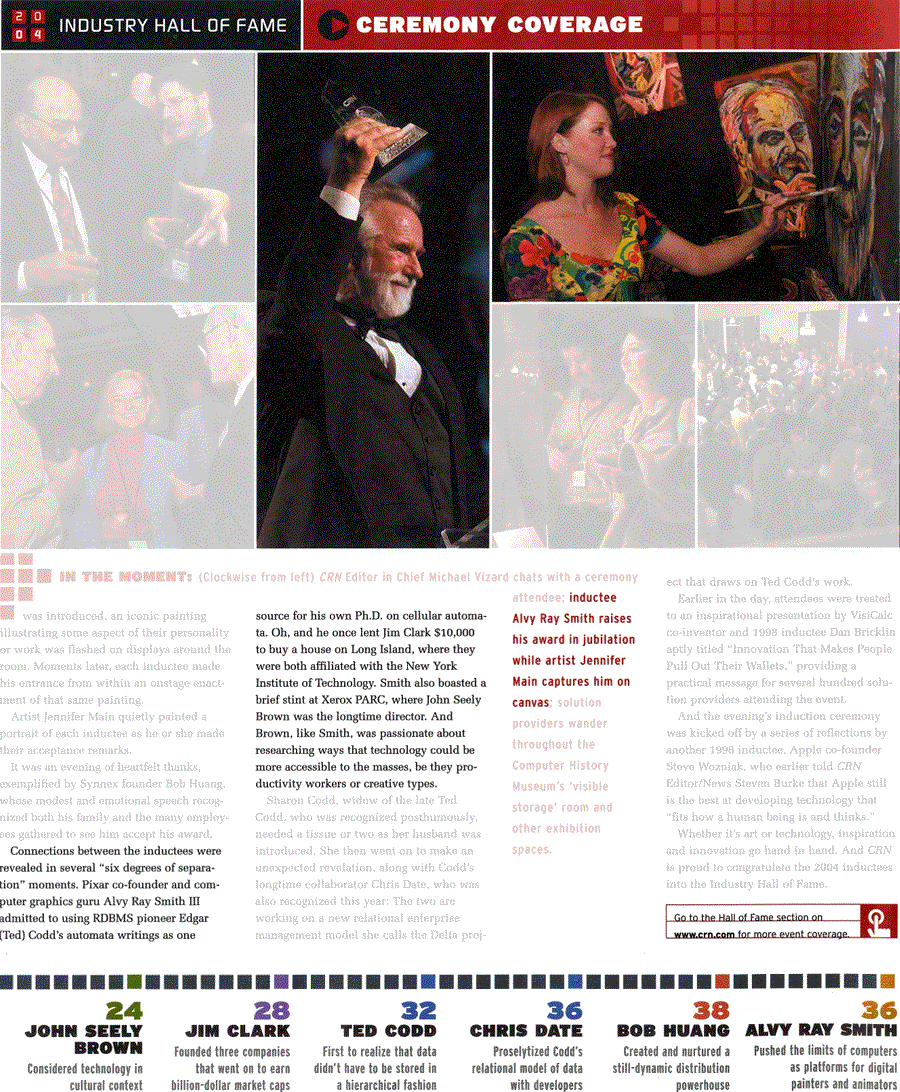 Here are all the awardees again [twice] in this order, from left: Alvy, Jim, Bob, Chris, Sharon Codd for Ted, John. We each stepped out of a tableau of a famous painting to accept our award. I am dressed in 19th century cutaway, striped pants, and tophat, of a man in Caillebotte's Paris Street; Rainy Day. Jim was the dour farmer in Grant Woods's, American Gothic. Bob was the apple-faced man in Magritte's, The Son of Man. Etc.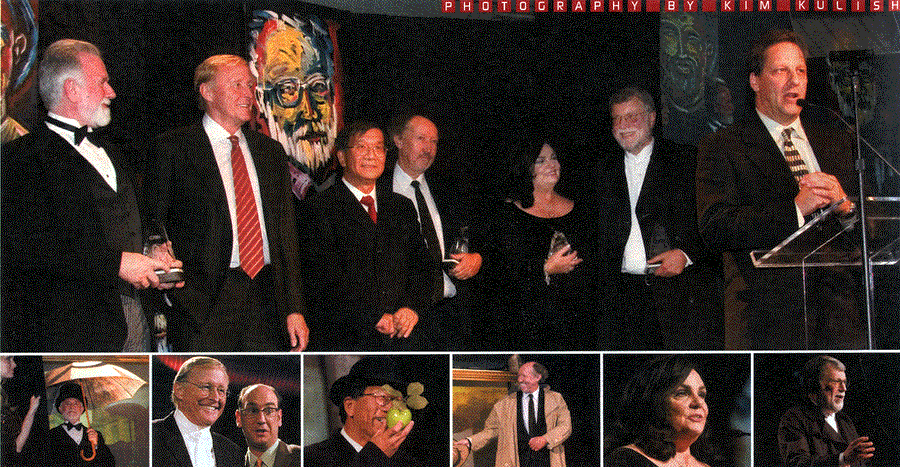 And here am I in my office, in its usual chaotic state. I thoroughly enjoyed Eddie Milla, the accomplished photographer.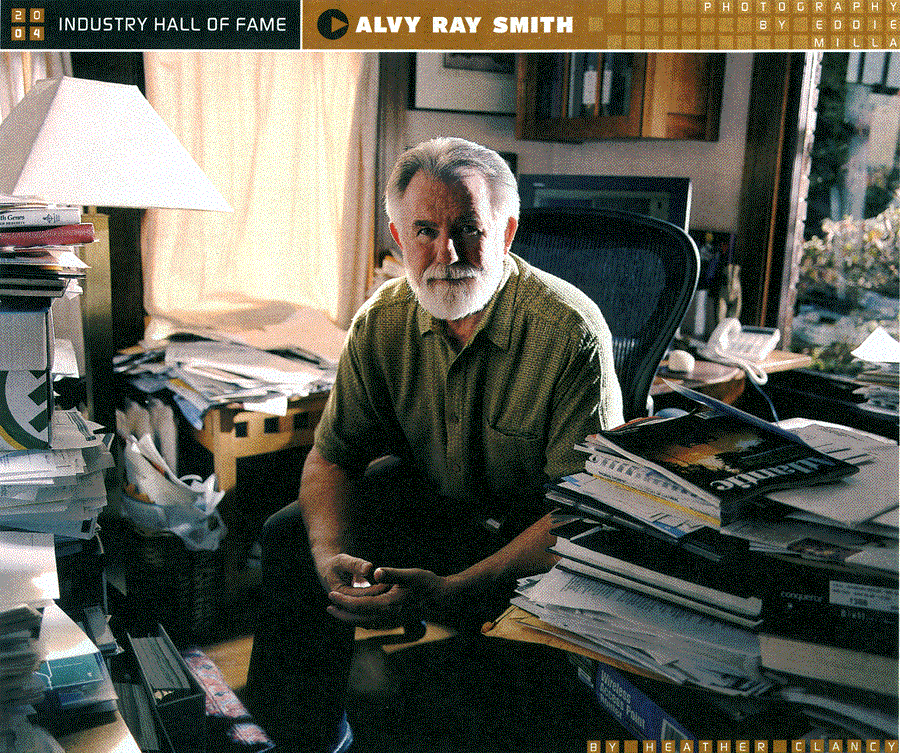 And here is one by Eddie that wasn't used (he took over a hundred shots):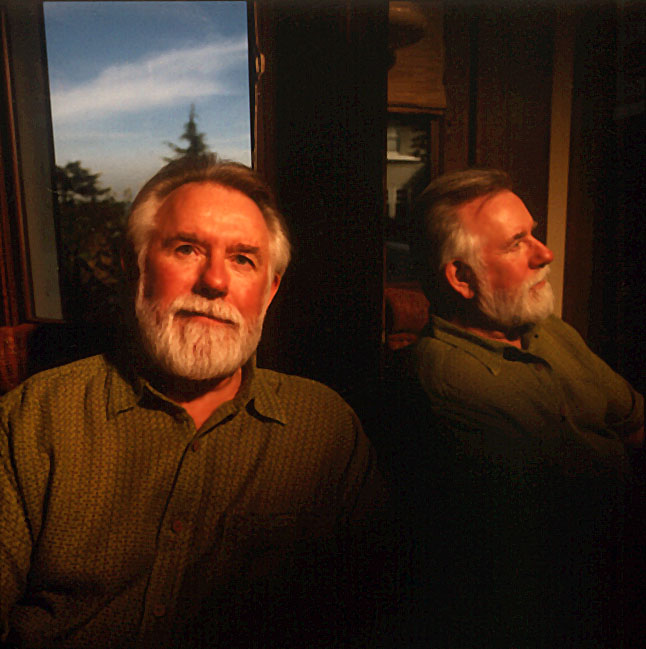 Here's that portrait that Jennifer Main is painting in the first picture above. She did this in about five minutes.