r.theta
Alvy Ray Smith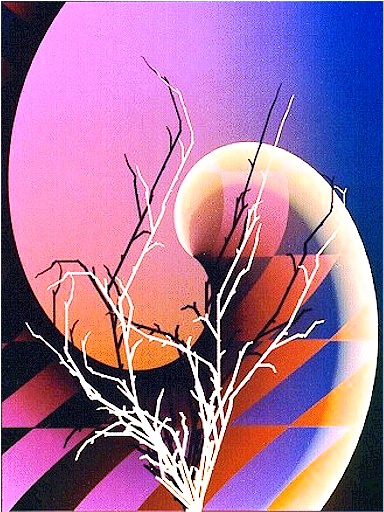 ©1978, IEEE Computer, All Rights Reserved.
True Seaborn, editor of IEEE Computer, commissioned this cover design for the first issue of the magazine. The background is a visualization of the surface r + q (=theta), where r stands for the radius from the center point and q for the angle around this center. The foreground is one of my graftal plants.
Created on Long Island in 1978.